diaper bag essentials when going out
  Although compared to going out, staying at home is relatively safe for babies. If your baby always stays in one place, he/she may feel bored. Taking your baby out can help him/her learn new things, and expand him/her horizon. For babies, there is a wonderful world out there. They should go out and reach out to the world beyond.
  Babies usually need a lot of gear when going out. Pack all things your baby needs in a diaper bag or your mommy bag. If this is the first time you decide to take your baby out, you may need a recommendation of a diaper bag checklist. What are diaper bag essentials?
1. diapers
  Diapers are essential for a diaper bag. Parents should change a new, clean diaper for their babies in time when the old one is dirty or wet. Or it is easy to cause diaper rash. How many diapers should I take? It depends on how long will you be out. Normally babies need to change one or two diapers every hour.
2. baby wipes
  Wipes have many many uses. You can use it to wipe your baby's hands, mouth, ass, etc. In their choice of wipes, choose some natural wipes that will not cause skin allergy.
3. a diaper rash cream
  One of the reasons why parents need to change the diapers in time for their babies is that it can avoid causing diaper rash. There is the other way that also can prevent diaper rash is to use a diaper rash cream.
4. changing clothes
  Most babies are easy to sweat. When their clothes are wet or dirty, you should help them to change into a new cloth. Because the old one will make them feel uncomfortable. And it also affects the health of their skins. Besides, it even can make babies catch a cold.
  What kinds of baby clothes do you need to prepare?
  When your baby is tired, he/she can sleep in the stroller directly. And this time, he/she needs a suitable sleep sack that can help him/her have a restful sleep. A good sleep sack needs to offer your baby enough warmth. Babies can feel cozy and snug. On hot summer days, a breathable sleep sack is better to wear. It is cooler and more comfortable. I suggest you can choose some sleep sacks that are made of bamboo fiber. Like the newness in our official website: NEWBORN FRONT OPENING ZIP UP SWADDLE 0.5 TOG.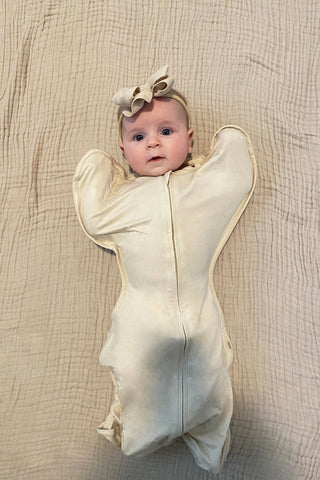 When a baby is awake, he/she needs a romper that is easy to wear. Babies can do activities more conveniently. You can have a check on our new baby romper: ORGANIC ZIPPER BABY FOOTIE PAJAMAS. It is made of 100% organic cotton that is sustainable, super soft.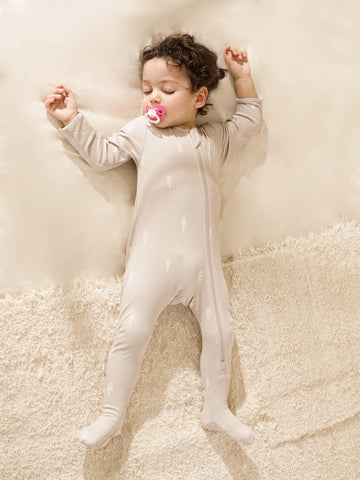 5. baby blanket
  A big size baby blanket has multiple functions. You can not go out without it. It can wrap your baby, use it as a light cover cloth, a lactation cover, etc.
6. sunscreen, sunhat
  People would like to take their babies out on a day of glorious sunshine. On one hand, it is good to take your baby out, get some fresh air and sunshine. On the other hand, there is also a risk of sunburn. Especially babies, they have more delicate skins than adults. You need to prepare sunscreen, a sunhat for your baby.
7. a baby carrier or a baby sling
  It is difficult for parents to carry their babies in their arms for a long time. It is pretty tiring. So you can get yourself a baby carrier a baby sling. Try to wear your baby down in it. And you can adjust the position of the sling to make both you and your baby more comfortable.
8. pacifiers
  New parents usually will meet this problem: how to soothe a crying baby when they are outside? One option is to give your baby a pacifier or a thumb. Sucking can help calm them down. Prepare more than one pacifier that can be replaced.
Leave a comment