What kinds of soothing colors of babies' clothes are good for babies?
  Most babies often cry hard at any time. There are many reasons for crying. Including after a minor bump, when babies are hungry or uncomfortable, even have no reason just for attention. Parents always find some way to try to comfort their babies. They may use pacifiers, swaddles, etc.
  At the same time, colors also can stimulate people's emotions. Different colors can inspire different emotions in different people. Babies are more affected than adults.
  The color of the room and baby clothes can be making a baby hyper. It is better to choose a peaceful color that can make babies feel calm. 
1. What kinds of colors of babies'clothes have a pacifying effect?
  Light pink, purple, and green all have the actions of making people calm.
  Green is a very soothing color. Green also symbolizes nature and has a healing feeling. It has an emotional association with peace, harmony, and tranquility. On the other hand, green also represents the "green" products. All baby clothes in Kaiya Angel are made of green, eco-friendly, environmental fabrics without any chemicals. To ensure the safety and health of all babies.
  Is pink a warm color? Yes, pink says that things are soft and gentle. Babies in pink are very cute and adorable. That's why the pink color was going on in the designer's mind while she was thinking about the clothes' colors.
  All shades of purple are popular, fashionable, including lilac, lavender, mauve. Designers usually will choose some more subdued pastel colors.
2. babies'clothes of soothing colors recommendations
2.1 FRONT OPENING ZIP UP SWADDLE 1.0 TOG
  The first recommendation is this zip-up swaddle for little babies from newborn to 6 months. The ergonomic design has an anti-startle reaction. So babies can get more sense of security after wearing this sleeping bag, and have a longer, restful sleep. Parents can get more free time to release their hands and have a rest.
  There is a two-way zipper at the opening front of the swaddle. Mothers can change diapers for their babies more conveniently. Suitable 1.0 TOG will not let babies have any feel pressure and burden.
  This sleeping bag has four colors now in Kaiya Angel: lilac, cameo pink, whisper green, shell. Three pure colors have been introduced as the above. The shell pattern is the special offer of Kaiya Angel. The distinctive, concrete shell pattern reflects loveliness that is suitable for cute babies.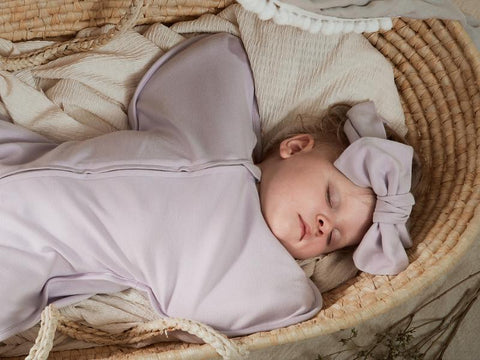 2.2 SLEEVELESS THICKEN HEATED SLEEPING BAG 2.5 TOG
  After introducing a 1.0 TOG sleeping bag. Next, the recommendation is a thicker 2.5 TOG sleeping bag that is more suitable for the coming cold winter. Babies can have a warmer feeling. This one has a wider range of sizes. Little babies and older toddlers from 3 months and 24 months all can wear it. Babies can wear the sleeping bag longer. Buy one sleeping bag, the baby can wear it for over one year. What a good deal! The garment industry also plays a vital role in sustainable development.
  Sleeveless design help babies to shake arms freer. The roomy bottom also has more space for them to kick their legs. Babies can feel a new sense of freedom. Do proper exercise is necessary for babies. It is good for babies' to have better development and growth.
  The baby clothes in pink are made of Pima cotton. Pima cotton is a kind of "Cotton Noble" with excellent durability, softness, color. The designers specially select it to make baby clothes to ensure every baby can feel comfortable, breathable, cozy after wearing it.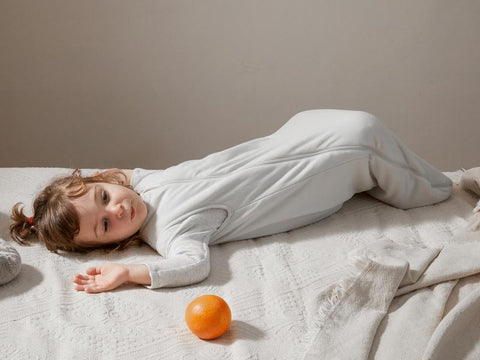 Leave a comment